Corporate Risk

Investigation Services

Business Background Investigation, Corporate Due Diligence, Competitive Intelligence investigation, Corporate & Business Intelligence, Litigation Support Investigation, Corporate Record Research more

Intellectual Property

Rights Investigations

Trademark, Copyright, Design and Patent Infringement Investigation, Parallel Trade Investigation, Gray Market Investigation, Conduct & Organize Criminal/Civil Seizures, Customs Protection more

Backgrund Check

& Documents Verifications

Employment Background Screening, Education Qualification Verifications, Registration & Certificates Checks, International Public Record Investigations, Other General Verification Services more
About Us
Germany Corporate Investigators, is a leading investigation and risk protection group that aims to provide high quality services all across the globe in support of its clients. more about us
Our Services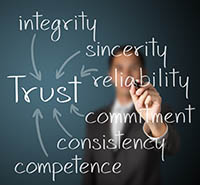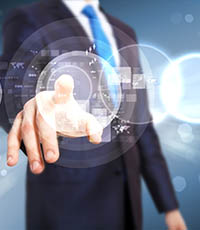 Germany Corporate Investigators
Welcome to the largest Corporate Risk Investigation Company in Germany. We are associated with Detective Agency Kuehne which is the most experienced investigation agency of Germany. The Detective Agency Kuehne – Investigations and Security Consulting offers a wide range of corporate and private investigation services and reliable consultancies on risk protection management. The detective agency is being managed by its director and founder Mr. Lars Kühne, who has an excellent investigative and security background. He also has expertise in performing corporate and private investigations worldwide.

Mr. Lars has specialized in the in the procurement of intelligence, counterintelligence and the search for missing persons nationwide and internationally. Our services vary from case to case concerning to the matter's demand. The basic layout of corporate and private investigations starts from Corporate Due Diligence, Competitive Intelligence, Finding Missing Persons and other important services which are needed for in-depth investigations. As a local corporate investigator of Germany, he has potential to provide effective consultancy and reliable investigation services to prospective clients related to different businesses or organizations from Germany or across the globe.

Corporate Investigators in Germany, with an extensive network of investigators working efficiently in multiple verticals and with operational footprints present through the world, has become the benchmark and an industry leader in offering best private investigation services in Germany. Offering the most professional and corporate investigation services in Germany, our team is a blend of the most proficient and knowledgeable private investigators who works with a sole aim of ensuring that your doubts are cleared and issues resolved is the best way possible.

We at Germany Corporate investigators have been constantly growing as one of the leading investigative firms in the country. During our journey, our professionalism and strong work ethics have garnered us a dedicated client base. It is their immense trust in our skills and experience that we have been successfully able to solve some of the most complex cases with ease. Our private investigation services in Germany are absolutely professional and unparalleled making us persistent towards our aim of achieving client satisfaction at each step.

Germany Corporate investigators, has been a leader in the industry from a decade now all because of successful track record and satisfied clients. Since then, we have made an alliance with the German security industry and have been steadfast towards offering excellent results in the private investigation sector. You can completely depend on private investigators in Germany since we undertake a detailed and thorough investigation approach prior to offering you any information.

Corporate risk investigation is one of the facets in which we assist our clients spread all across the globe. The approach and due diligence with which the investigation is completed by our private investigators in Germany counts as our strength for which we are recognized. Our workforce offering corporate investigation services in Germany is rooted to be the best in the industry also for providing unparalleled guidance in risk protection.

GREVESGROUP® is a renowned name in the global industry when it comes to private and corporate investigation services. When we started off, becoming a leading investigation firm in the world was what we dreamt of and today, we are very close to realize that dream.

So far, we have had an experience of working with clients from all backgrounds and have been successful in offering extremely professional and unmatched investigation services. Having worked in diversified categories and fields of investigation industry, we have built a name in the industry for offering world class investigation services. Here at GREVESGROUP®, we are an amalgamation of enthusiastic private investigators, security personals and intelligence officers who are always on a lookout for challenging cases.

Next set of specialization our experts deal with is business investigation. Here at Germany, we have come across with a diverse set of clients with individual investigation requests to cater to. Our never give up approach towards catering to the diverse problems of the clients has helped us become an industry leader in offering unsurpassable investigation services. Being a client centric firm since its very inception, we have at each step ensured that our investigators follow the client's instructions.

We have a dedicated team based on the services required that works with the clients whenever and wherever required. The prime focus of this team is to ensure that the client is given much required attention and his queries are answered timely and without much ado. We function as best investigation services provider in Germany, GREVESGROUP® has undertaken numerous investigation cases of diverse nature all across Germany. Our prime expertise is in corporate risk mitigation investigation. The dedicated team conducts corporate investigation following a well-structured modus operandi. The peculiarity with this investigation is that it is highly vast in domain and for attaining the best results, services of experienced and knowledgeable investigators is required. This is where the professionals at GREVESGROUP® come into play who works professionally along with informing you about the investigation process and progress.

So far, we have had the opportunity to work with major corporate firms in Germany and are still in a lookout to work with many more of these big names in the coming years. Our impeccable record in this sector has resulted in our clients being delivered with the outcome they were seeking.

We also hold expertise in offering private investigation services in Germany. Our investigators being locals are well aware about the local rules and regulations and are well reputed in the country. Each time, there's a different case that requires a fresh outlook and approach. We have recruited a team of investigators who are best in the industry and numerous local investigation firms have joined their hands with us helping us reach out to even the most remote corner of Germany. We are working towards ensuring our clients receive the best investigation services in Germany.

Once the investigation process is over, we offer the client with a thorough and detailed data about the findings. This data forms the basis upon which the investigation is based.

Our experienced and knowledgeable team of investigators in Germany make sure to have a thorough check at the reports ensuring they are error free and include all the necessary details the clients has been seeking.

Apart from this, we at GREVESGROUP®, offer advisory services to the clients. We completely understand how difficult it can be to get an investigation started. For this very reason, we offer a complimentary consultation to the clients who are planning to opt for investigation services in the near future. We would suggest you regarding the category of investigation you should seek and the approach to begin with. With a team of professionals who are experienced and knowledgeable in their industry, you can be assured of receiving the best advice.

We value your privacy and any sort of doubt that may crop up at any given point of time. Entire communication shall remain confidential.

If you need any assistance in corporate intelligence investigation or private investigation services in Germany, please feel free to contact us. You can also write to us at [email protected].