Corporate Investigations
Home > Services > Corporate Investigations
About Us
Germany Corporate Investigators, is a leading investigation and risk protection group that aims to provide high quality services all across the globe in support of its clients. more about us
Our Services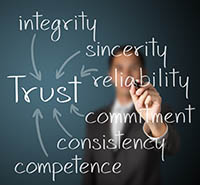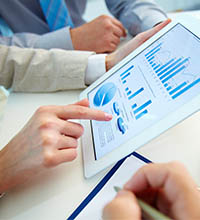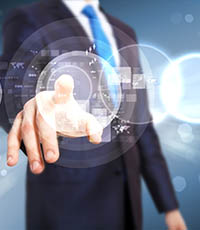 Corporate Investigation Services in Germany
GREVESGROUP® has been offering superior corporate investigation services in Germany for decades. It is our experience and expertise in the industry that has made us gain massive success in numerous cases, thus making us a leading investigation firm all around the world.

We have a proficient team of corporate investigators in Germany who hold expertise in diverse fields of investigations. Our company based in Germany ensures of offering the best in class investigation services. We are home to a team of skilled and knowledgeable professionals who work relentlessly towards offering the best investigation services in Germany. Our company's sole aim is to place our valuable client's requirements as first priority and this is one reason our escalating client base makes our efforts worthwhile. Our company partners and valuable contacts build connections even in the remotest parts of the world making us an investigative agency that has contacts with people around the world.

GREVESGROUP® holds pride in being the best corporate risk investigation company in Germany. Over the period of past one year, we have been successfully able to solve cases that were highly complicated in nature and hence we have been able to build a strong client base in Germany. We hold proficiency is carrying out investigations in numerous sectors and we have been successful in achieving positive results in and around the world. This has been possible with a team of corporate investigators in Germany who hold great knowledge of their respective industry. At GREVESGROUP®, we assure you of offering superior corporate risk investigation services, thus assuring a successful and resourceful experience. Amongst our extensive series of services, mentioned below is a list of the most claimed and preferred corporate investigation services in Germany:
Corporate Financial Investigations in Germany
Director Investigation & Dealing in Germany
Corporate Due Diligence Investigation in Germany
Secret Commissions & Kickbacks in Germany
Fraud Investigation in Germany
Personnel Vetting & Background Checks in Germany
Pre-Litigation Investigations in Germany
Corporate Background Screening in Germany
Internet Investigations in Germany
Activity Checks in Germany
Pre-Post Employment Screening in Germany
Competitive Intelligence Investigation in Germany
Asset Tracing Investigation in Germany
Corporate Record Research Investigation in Germany
In the current corporate scenario, each and every person needs professional corporate risk investigation services in Germany. The chief reasons behind this requirements includes the ease of a company in achieving the set and desired goals, trustworthy employees could be hired and employed and last but not the least, hiring these professionals services can ensure a secure environment that would result in the growth of one's business. We have been working as professional corporate investigation services provider in Germany for years and have gained expertise in experience in offering risk mitigation services to our valuable clients in Germany.

Corporate fraud can result in hampering the success and morale of the business together with innumerable losses to both properties and other assets. It is our job at GREVESGROUP® to offer you with professional corporate risk investigation services so that you can avoid risks and start taking precautionary measure at a very early stage. Our due diligence officials are well aware regarding the ways fraudsters undertake and carry out corporate frauds and thus offer the clients with a true picture making it possible for the clients to learn how their goals would be achieved.

We have been working towards offering quality corporate investigation services to numerous clients all across Germany. Having worked with the leading firms, the result card for our services has been extremely impressive. Germany is the centre for investigation services of every type and our team of professionals is completely dedicated towards offering you an unparalleled service.

Corporate investigation within itself is a broad term that includes innumerable sub categories. Each company, whether big or small requires a specialized professional investigator of its own for having the best results. Conducting corporate investigation would ask for extremely professional and apt investigation since any minor error could result in major risk. We absolutely understand the concerns and the queries each client has. As a risk mitigation company, we constantly work towards offering the best investigation services to our clients.

Undertaking corporate risk investigation services in Germany calls for numerous sectors to be addressed properly. Corporate cannot be called as a single entity. It is rather a blend of numerous entities working together quite differently from one another. Having had an opportunity to work with diverse sectors of corporate investigations, we can prove to be the right choice in offering your experienced services that result in best outcomes. Over the past years, we have been dealing in cases that were highly intricate in nature and have come up with best results unlike our competitors. The numerous sectors we include are:
Banking and financial issues of the corporations.
Insurance companies and international insurance claims.
Telecommunication companies from different parts of the globe.
Sports brands and issues about trademarks.
Luxury and fashion brands from different nations.
Media and entertainment field and the people involved thereof.
Criminal law cases and the needful investigation.
Pharmaceutical companies.
In terms of technological advancement, corporate industry has witnessed immense growth and development. This development has helped the industry to witness a boost along with few negatives too. With growth, there are fraudsters who have found ways to harm the industry. This means that the corporate sector has been under huge risk, bigger than ever.

At GREVESGROUP®, we have been constantly trying our level best to stand out from the crowd by offering services in Germany that works towards securing your company's structure each time. This approach has helped us fight against and prevent any kind of threat that would have otherwise destabilized your business.

At GREVESGROUP®, we are constantly working towards the enhancement and betterment of corporate sector, thus trimming down and reducing the risk of corporate fraud. Prior to undertaking any sort of corporate case, we make sure to go through the details of case thoroughly and discuss each possibility with the client. Once the client gives a nod, we proceed further with the investigation and follow an approach that guarantees best results. Our corporate investigation services provider in Germany are ever ready to work for you and are available to answer your queries 24x7.

We provide corporate investigation services in Germany including Berlin, Hamburg, Munich, Cologne, Frankfurt, Dortmund, Stuttgart, Dusseldorf, Essen, Bremen, Hanover, Duisburg, Nuremberg, Leipzig, Dresden etc.

To learn more about GREVESGROUP® and the rage of corporate risk investigation services offered in Germany, please feel free to write to us at [email protected]. We will try reverting back to you as soon as possible and will try not to keep your waiting with a solution to your problem.