Private Investigators
Home > Services > Private Investigators
About Us
Germany Corporate Investigators, is a leading investigation and risk protection group that aims to provide high quality services all across the globe in support of its clients. more about us
Our Services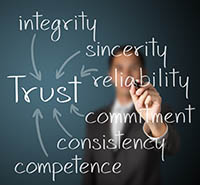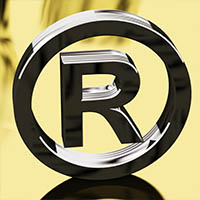 Private Investigators in Germany
GREVESGROUP® is a prominent name in the private investigation sector having its branches and business spread across the world. It has been nearly two decades since we've been offering investigation services in numerous domains and this is the very reason, our expertise and experience has garnered us a reputation in numerous countries of the globe. Courtesy this experience, we are confident is calling ourselves as a leading private detective agency in Germany.

Our team is sincere and dedicated towards offering superior quality services to our clients. Because of unparalleled PI services, our private investigators have made GREVESGROUP® a leading investigation agency in Germany. Our services and their subsequent outcomes have surpassed our competitors even when there were most complex cases in hands.

GREVESGROUP® has been holding the top position of being the most preferred and best privation investigation agency. This has been the result of sheer dedication and hard work towards solving cases of clients with different backgrounds and problems and our ability to solve them in the best possible way. Our client list in Germany comprises of individuals, government agencies and corporations. We undertake all sorts of investigation processes and ensure that the outcomes are what you were expecting, thus making us the best choice when it comes to private investigation services in Germany.

We, at GREVESGROUP® hold pride in being known as the most sought after and prominent firm offering private investigation services in Germany. We have so far delivered best result in each and every case solved making our work and effort well recognized in the industry and among our valuable clients. Our team is an amalgamation f some of the most experienced and professional investigation personals who have handled the most intricate cases regarding private investigation in Germany.

Private investigation is a process that calls for exceptional skills for ensuring that the investigations are carried out absolutely safely. Since past few years, we have been working on numerous private investigation cases that are brought over to us by clients from different corners of the world. Thanks to the increase in the number of clients we are witnessing, the variation and diversity along with complexity has also increased manifold, and this is a challenge we love facing. When seeking the professional investigation services from GREVESGROUP®, you can be assured of receiving a professional and apt reply along with a comfortable experience. Our successful track record and happy clients can vouch for our credibility.

Private investigation is a process that is extremely critical in nature and many a times it would strike the minds of clients, 'what if they undertake and carry out this investigation on their own'. As an experienced investigation agency that has been in business since decades, we earnestly advice the clients not to carry out the procedure on their own. This is because, in case if something goes wrong, the chances of which are really high considering your inexperience in the industry, the situation can get worse rather than being fruitful.

Mentioned below are few more reasons that would convince you why hiring the services of private investigators in Germany is the right decision.
Better understanding and knowledge of how to conduct the investigation safely, correct timings and right locations.
What makes the investigation process easy is numerous high end contacts and relations with important people of different industries.
Knowledge of practicing different approaches and strategies in different situations.
Access to numerous investigation related software's and technologies.
Better observational skills.
A well organized team that works together on different aspects of each case.
GREVESGROUP® has been offering the most promising result so far when it comes to offering private investigation services in Germany. We work together as a team that from the very beginning works with you quite systematically ensuring your end result is achieved. You can be assured that the investigation would remain extremely confidential with us and the results would be unparalleled. Over the years, GREVESGROUP® has been making use of some of the best and latest techniques along with our experts being equipped with the best technology in the world. Our methodology is absolutely client friendly that is indicative or our ethics that the process will be undertaken by our professionals but completely under your guidelines. You would also have an authority to make any sort of changes in the investigation process and we would ensure to work things out meeting your expectations.

We possess a highly trained and knowledgeable team of investigators in Germany, with each team further divided into two units, on-field investigators and in-office investigators. Our clients can directly speak with the in-office investigators who further would delegate the message to on-field investigators. Not just this, out team is also assisted by some of the most experienced private investigators who further ensure the process does not lack anywhere and the investigation is done systematically.

GREVESGROUP® has designed a well structured and defined investigation process that has proven to have given best results in matters of private investigation to clients in Germany. Private investigation is an industry that can be highly diversified. Even though, each private investigation is different in nature from the other, we have still categorized it into three major categories:
Surveillance Services
Background Investigations
Search of missing people
The team at GREVESGROUP® is extremely receptive towards any of its clients queries and always ensure to offer the best solution and bring or private investigation knowledge and experience to its best use. As a leading private detective agency in Germany, we have access to some of the most remote areas of the country. It's for this very reason that we are working in collaboration with numerous local investigation agencies and authorities for gaining multiple access.

We provide private investigation services in Germany including Berlin, Hamburg, Munich, Cologne, Frankfurt, Dortmund, Stuttgart, Dusseldorf, Essen, Bremen, Hanover, Duisburg, Nuremberg, Leipzig, Dresden etc.

We absolutely respect your privacy and ensure to keep the entire communication confidential. In case of any query or when seeking experienced private investigation services in Germany, please feel free to contact us or write to us at [email protected].