About Us
Germany Corporate Investigators, is a leading investigation and risk protection group that aims to provide high quality services all across the globe in support of its clients. more about us
Our Services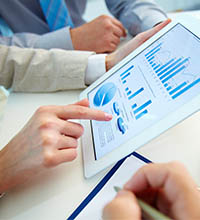 About Germany Corporate Investigators
In Germany, we are working with the most trusted private detective investigation agency. The Detective Agency Kuehne – Investigations and Security Consulting offers a wide range of corporate and private investigation services and reliable consultancies on risk protection management. The said company is managed by its director and founder Mr. Lars Kühne, who has an excellent investigative and security background. Mr. Lars Kühne has been providing protection services to his client's which includes Corporations, Insolvency Practitioners, Proprietors, Solicitors firms, Law firms, private individuals and International Private Investigators across Germany and Europe.

He is specialized in the in procurement of intelligence, counterintelligence and the search for missing persons nationwide and internationally. Mr. Lars is also an expert service provider of corporate and private investigations worldwide. Our services vary from case to case concerning to the matter's demand. As a local detective in Germany, he has the potential to provide effective consultancy and reliable investigation services to prospective clients related to different businesses or organizations from Germany or across the globe.

With over a decade's experience, Germany Corporate Investigators have become a benchmark in providing private investigative services in the country. Under the inspiring leadership of Mr. Lars, the firm has divided its business into three categories of expertise. With positive results we have not only grown as a business but also as a team of responsible professionals. With network spread all over Germany along with our grass root level knowledge we have been able to even work in the most isolated parts of the country. Our mantra of success has been tailor made services for our clients and constantly evolving and learning from the past experiences. With such a highly developed infrastructure, our firm has firmly cemented our place with corporate, civilian and even the defense markets.

The investigation services offered in Germany through Detective Agency Kuehne are rendered below:
Intellectual Property Rights Investigations
Missing Persons
Infidelity Check
Corporate Investigations
Domestic Investigation
Due Diligence
Skip Tracing/Fraud Investigation/Asset Investigation
Process Serving
Protection Service
Verifying Service
Operational Service
Pre-Employment Scanning/Pre-Married Scanning
General Surveillance
Background Investigation
Apart from above mentioned services, Mr. Lars has specialization in specific German corporate investigation activities. A list of corporate investigation services pioneered by him is mentioned below:
Corporate Due Diligence in Germany
Corporate Record Research Investigation in Germany
Corporate Profiling/Reputation Analyst Report
Competitive Intelligence & Market Analysis in Germany
Corporate Surveillance Services in Germany
Corporate Background Checks
Litigation Support Investigation in Germany
Technical Surveillance Counter Measures
Intellectual Property Rights Investigation Services in Germany
Undercover operations in Germany
Corporate Process Services
Top notch service has always been the main aim of Germany Corporate Investigators, where the reports are to the point after conducting a proper due diligence. To achieve the desired results, it is imperative to have a diligent team. In order to have an apt investigation, our private investigators in Germany works 24x7 to get to the root of the situation, managing the existing clients and thriving to make more.

Acting as corporate investigation services provider in Germany for years in cases concerning investigation and our skills towards successfully managing them has helped us earn a significant rise in the number of clients, both corporate and private. As private investigators in Germany, we have reached the pinnacle spot owing to our extra-ordinary team and investigative practices which help our clients to attain the desired results.

Due to our diverse and extensive client base in Germany, our firm has been able to achieve experience and success at every level. A huge network of grass root investigators not only carries out their services efficiently but also makes sure to maintain absolute privacy of the client as committed to them in the very beginning. With our diligent team of investigators, the firm has been able to attain successful results, a target that we have been able to achieve in the past.

At Germany Private Investigators, a tremendous amount of energy is spent on providing our clients with the best of the services, people and expertise and that too in a pocket friendly way. With a broad client base ranging from national to international clients, the private investigators in Germany are always on their toes to incorporate more and more tailor made practices that have resulted in satisfied clients who have attained results they were expecting prior to hiring us. We have a catalog of top risk private and corporate investigation services in Germany including:

• Germany Private Investigation Services: Private investigative services are customized according to the requirement of the client. As a completely work centric agency, we have developed diverse channels throughout the country which are in sync with our ever effective team that is steadfast towards working tirelessly to achieve the desired goals for the clients.

• Germany Corporate Investigations: The popularity of corporate investigation is growing extensively. Every concerned corporation take up these services to have a clear picture about the things and people they are dealing with. With experience of over a decade, it has become the specialty of our firm to help our corporate clients who avail our tailor made services from many years now.

• Due Diligence Investigations in Germany: Having developed understanding with multiple corporations, we understand their core requirements of having professional due diligence. We have achieved results par excellence in Germany because of our huge network of grass root workers ensuring the same is achieved and delivered.

• Intellectual Property Rights Investigations: The most common and challenging investigation is the intellectual property right investigations. To identify intellectual fraud is a very cumbersome process but we have developed good synergy with the leading brands to secure their intellectual rights. To get the desired results, it is very important to work with the local authorities which help in providing in-depth information to identify the matter making it easy for us to act. As more and more corporations are becoming aware of their rights, it is becoming one of the fastest growing services.

• Germany Insurance Claim Investigation Services: Insurance frauds are one of the biggest epidemics throughout the world and Germany is not an exception. Investigating post death matters is one of the sub categories of services provided by us. Utmost sensitivity and care is taken in handling these cases making sure correct results without any loss of face for the clients. This has helped us to become one of the pioneers in death claim investigations in the country.

A detailed report is prepared mentioning the details of the investigation after It is completed. The report mentions in-depth details, offering total transparency to the client. Frequent suggestions and feedbacks are taken by the investigators regarding the case in order to offer true picture to the client. The highly trained teams make sure that the report goes through multiple checks before being given to the client ensuring sure shot results. This transparent and an efficient result-oriented approach has helped our firm to cement our place amongst the leaders of this industry in the country.

We respect your privacy and our entire mutual communication will remain confidential. Please feel free to contact us in case any sort of assistance is required related to corporate Intelligence investigations in Germany or Private Investigation service Germany. You may directly write to us at [email protected].