Due Diligence Investigations
Home > Services > Due Diligence Investigations
About Us
Germany Corporate Investigators, is a leading investigation and risk protection group that aims to provide high quality services all across the globe in support of its clients. more about us
Our Services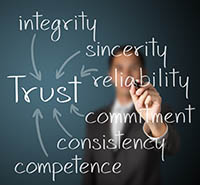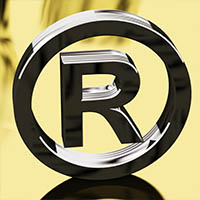 Due Diligence Investigation Services in Germany
Germany Due diligence investigation needs no introduction in the investigative industry. It has footprints all over the globe thanks to its huge and well connected network and the ability to unearth even the most complicated issues. This has made us, GREVESGROUP® as one of the most prominent faces in the industry.

Due diligence investigation services in Germany has a very strong presence all over the world which has been growing with each passing day. Our main mantra is client satisfaction and for that we have developed a huge network which continuously works in developing customized techniques for the clients to achieve the desired result. Our ability to crack even the toughest nuts of cases has made us champions in investigation industry in Germany.

We have expertise in most of the sectors in investigation; this has made us a favored choice for our clients. With the help and support of our diligent team we have been able to built a strong investigative network all over the world but have seen exponential growth especially in Germany.

Our due diligence investigative company in Germany has a very successful track record. This has made it one of core areas of expertise in Germany where we have been providing these services from over a decade now. Since Germany is a corporate hub, we have been able to collaborate with some big corporations to carry out various sorts of investigations for them.

It takes a team of specialized skills to carry out the due diligence procedures. One mistake and all your reputation and hard work of years go down the drain. So, specialized skills and experience is a must to deal with these cases. To make sure our work is carried out efficiently and effectively our team carries out the job with tailor made services ensuring the client satisfaction in every sense. Our vast network of investigators is assigned both desk and field jobs. The job of the desk officer is to provide all the tech support to his on field colleague who in return provides with the actual ground reality. This synergy in the team ensures the best result for the client. Investigators work on single clients at a time fulfilling our mantra of client satisfaction.

Due diligence investigation in itself is pretty huge. For the best results and for your assistance we have further categorized it. This not only simplifies but also ensures we achieve the best of the results.
Corporate Background Investigations in Germany - If no proper checks are made in corporate world then one becomes an easy target for fraudulent activities. Not only it hampers the business financially but can have serious repurcurtions for the reputation of the business too. Our services help the companies to have a proper check on their existing and future partners ensuring their safety all the time. We provide information in advance which helps our clients to make a sound decision every time.
Potential Partner Investigations - The most confusing time for any company is when they are about to enter into partnership with an unknown entity. If gone wrong it can have serious implications which might affect the survival of the company. We carry out proper due diligence of the potential partner and provide our clients with pin point information in advance enabling them to make the right decisions for their companies. This type of investigation is most sought after by our clients.
Online Investigations - Computer and internet is our biggest ally now, every due diligence begins from a desktop search. Customized searches are carried out on a click of a button. It is by far the most simple and effective way of research. It is also the quickest way to gather in depth information. It is also ideal for the clients looking just for basic research instead of the in depth analysis. We carry out detailed research and investigations of companies in Germany. This has made Due diligence investigators Germany one of the top most and reliable due diligence investigators.
Following are our key focus areas:
In depth investigations
Detailed market reputation check
Background check
All business association and associates check
Any critical bias or loophole that can come up at the time of agreement
Hidden plans behind the contract
Past and present activities report
Risk assessment of post transaction or agreement
Financial structure analysis
Various kinds of information and details of the target company that we can look into for you include:
A detailed analysis of the company's history and background, which would affect the client.
A comprehensive and detailed analysis of the marketing environment (both external and internal).
Any past or present acquisition, partnership or joint ventures with other entities.
Insurance safeguards present and various liabilities that the company holds.
A complete check of prospective clients and partners. In order to ensure safety to the client's company's future.
Various assets and abilities of the target company that hold a positive ground for a deal.
Equity standards of the target company and how they affect the clients.
Fraud investigation, there prevention and detection by target company.
Evaluation of Transactions by the target company in the past.
Government regulations and how they affect the conduct of the target company.
Bankruptcies and credit score evaluation of the target company.
Employee's analysis in detail if required. It would include the personalities of various employees, the employee unions and their effect on the company.
Intellectual property of the target company with emphasis on detailed figure.
Criminal and civil litigation history of the target company.
Documents of the company and any subsidiary company.
Other partnerships and records.
Compatibility and information system of audits in the company.
A detailed report is provided after every investigation is completed. These are completely confidential and prepared around the facts and queries posted by the client. To make sure that the report is error free it is thoroughly checked and rechecked by a team of most professional investigators. The client is provided with details of each and every action taken during the investigation. To achieve client satisfaction it is very important for us to have a perfect report.

We provide corporate due diligence investigation services in Germany including Berlin, Hamburg, Munich, Cologne, Frankfurt, Dortmund, Stuttgart, Dusseldorf, Essen, Bremen, Hanover, Duisburg, Nuremberg, Leipzig, Dresden etc.

German Due diligence service consultants and business due diligence in Germany is our core area of expertise. For any query please feel free to contact us at [email protected].