Background Screening
Home > Services > Background Screening
About Us
Germany Corporate Investigators, is a leading investigation and risk protection group that aims to provide high quality services all across the globe in support of its clients. more about us
Our Services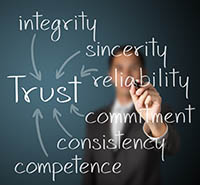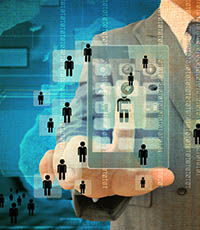 Background Check Services in Germany
Background verification services in Germany have become highly significant these days particularly when as an employer you would have to hire an employee; a background check would be the most significant aspect. Our clients recommend us and name us to be the best background verification company in Germany making us visible to clients around the world. We also have a successful track record of undertaking employment verification in Germany.

Background screening o the employees prior to their hiring has always proved beneficial for the clients and they end up selecting a right and deserving candidate. Hence, there's no use of mentyioning how important pre-employment background check services in Germany are for our valuable client's companies. There might be instances where your competitors would try to steal significant information regarding your company or tricks of your trade. At GREVESGROUP®, we try to offer best industry solutions for problems like these. We strongly believe in the cliché, "Prevention is better than cure" and therefore emphasize on each and every employee to get cleared through the screening process.

GREVESGROUP® is referred to as the best background verification company in Germany and offer our valuable and excellent services to clients spread all across the world. We strive to attain absolute client satisfaction and for this very reason, we have a team of investigators who work day and night for getting best outcomes for you. So far, we have with our knowledge been able to perform some of the most complicated background checks and still aim to attain the best outcomes from our background verification services in Germany. Over the time, we have claimed the title of being the best investigation firm with specialization in background verification. We are proud of the client catalogue which is a blend of various countries, and people who have trusted us with taking forth their employee background verification for since past years.

GREVESGROUP® is a blend of top class investigation services in Germany and has been ever rising as a team that holds specialization in offering best investigation services in diverse industries. Germany is a nation where we offer professional investigation services to a variety of clients including those from government sector, corporations and even individuals. Past few years have witnessed an incredible growth rate in the number of clients. With constant and ever increasing demand, background check in Germany has become a booming business.

Another role GREVESGROUP® play that in this industry is that of background screening services provider in Germany. We ensure delivery of professional and detailed oriented work with the use of latest technologies and techniques that have spruced up in the industry. We hold pride in mentioning that the background checks services conducted by our proficient team is the best in Germany. We work with a sole aim, i.e. to offer unparalleled solutions along with answers to queries that had been put forth by our clients. When it comes to employee background check in Germany, pre-employment screeners are the best option one can opt for along with receiving a pleasant experience.

Background check is an industry that is highly diversified in nature and there are numerous categories and investment segments covered. The few decades have witnessed us excel in all the segments of background check investigation. However, our chief work sectors include:
Company Background Check: Our team of professionals is dedicated towards checking other companies that could fall under the category of potential risk prior to any future venture together.
Employee Check: Hiring employees is an aspect that is highly significant for the growth of any company and the risks included in this can't be ignored. Therefore, keeping a thorough check on the employee and his past work history is very important.
Registration and Qualification Screening: In this category, we check out the profession mentioned by the employee via appropriate regulatory bodies which help us confirm whether the profession provided matches with that of the candidates.
GREVESGROUP® also work as the advisory body when seeking screening services. We completely understand the concerns surrounding the clients and making a decision like this cannot be done in a second. This is where we come to be of help. We believe that the clients would need proper guidance on how to go about the procedure. Our senior executives are always ready to be of some assistance. There's a list of advisory services we offer when it comes to background check investigation.
Constantly advises our clients regarding employing a deserving candidate.
They also assist in verification of the candidate. This is an important aspect since a company can only look at the documents and has to believe that the details mentioned are true. If proper check is not conducted, you could be putting your company's confidential details are risk.
If a candidate meets all the requirements, he or she should not be negligent regarding the laws of the company.
Employing the corporate investigators at GREVESGROUP® would make to entitled to experience highly professional and best investigation services in Germany. The team at your service is absolutely dedicated towards offering you the best reports. The benefits that prove GREVESGROUP® is the best background verification company in Germany are:
We would assist you to avoid any sort of violence that would be the result of decisions made unintentionally without realizing the repercussions.
We help you reduce any kind of threat at office place and safeguard your company against fraud employees.
Assist and save you from losing crucial company information.
Help you in avoiding any wrong hiring or in lawsuits related to retention law.
Enhancing the quality of your staff and making the work environment a better place.
Once the investigation is done, you would be offered with a detailed analytical report. The eport is cross checked by our senior investigators to avoid any kind of error and that you receive a professional and detailed report. Not just this, the reports prepared by us are done in a manner that they can be directly used in any legal matter. Mentioned below are key points covered:
Identity
Education verification
Criminal record searches
Professional licensing
Civil record search
Professional licensing
Motor vehicle records
Previous employment verification
Credit reports
References
Drug testing
Legal right to work verification
Integrity assessment profile
Employment history
We are also offering following services as part of background verification in Germany
Corporate Background Verification in Germany
Business background Screening in Germany
Business Partner Profiling in Germany
Vendor Background Verification in Germany
Employee Background Verification in Germany
Educational Qualification Check in Germany
Registration and Certificate Check in Germany
Employment Background Screening in Germany
International Corporate Records in Germany
Verification of Labour in Germany
Criminal Record Check in Germany
Court and Civil Litigation Check in Germany
Financial Regulatory Checks in Germany
Bankruptcy Check in Germany
Insurance Claim Verification in Germany
We provide background check services in Germany including Berlin, Hamburg, Munich, Cologne, Frankfurt, Dortmund, Stuttgart, Dusseldorf, Essen, Bremen, Hanover, Duisburg, Nuremberg, Leipzig, Dresden etc.
We completely value our client's confidentiality. To learn more about our professional background services in Germany, please feel free to write to us at [email protected].