Insurance Investigations
Home > Services > Insurance Investigations
About Us
Germany Corporate Investigators, is a leading investigation and risk protection group that aims to provide high quality services all across the globe in support of its clients. more about us
Our Services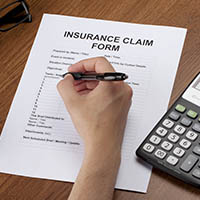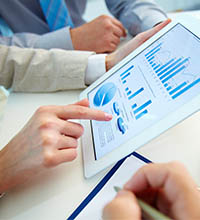 Insurance Investigation Services in Germany
At GREVESGROUP®, we are constantly in a quest of offering high quality and professional insurance claim investigation services in Germany. Our list of ever rising client base is something we boast about and we are still seeking to enhance our scope of work in the near future. We are home to a team of specialized investigators who work and deal with diversified cases of investigation and work towards offering your specialized services in the best possible manner.

Our broad series of insurance claim investigation caters to services including death claim verification, vehicle crash claim, accidental benefits, life insurance claim investigation, theft claim investigation, third-party claim investigation, life insurance claim investigation, travel insurance claim investigation and lot more. Our knowledge of the investigation procedure and the above mentioned claims together with the investigation sources makes us work in a manner that never makes us miss our desired targets.

With us, you can be assured of dealing with the best insurance claim investigators in Germany who have a great track record of solving innumerable cases for their clients and that too successfully. Our professional insurance claim investigations in Germany can prove to be the one stop destination for insurance companies that are facing or have faced complex insurance frauds. The chief aim of the company is to eliminate all sorts of possibilities for the fraudsters to get their staged or fake claims cleared.

Being the best insurance claim investigation company in Germany means that we are a group of investigators who hold an unsurpassable record of accomplished cases in hand. We have so far been offering superior quality and highly professional investigation services to our clients situated in Germany. We have a team so proficient that their sole aim is to work towards helping you the best in class insurance claim investigation services and subsequently the best results. In order to solve the cases being currently faced, we have attained numerous latest technologies and follow a well structured approach for achieving successful results. This is because insurance claim investigations are highly vast in nature.

Insurance claim investigation services in Germany are offered so as to examine the truth behind the claim made. Because of the technological development and advancement, corporate sector industries have hugely benefitted. On the downside, these technological advancements have resulted in the increase number of fradulant claims for insurance. Insurance companies these days face both minor and major frauds. Even if companies avert numerous major frauds, there are numerous small frauds that together when ignored result in massive numbers of damages.

At GREVESGROUP®, we work towards offering insurance claim investigation services to our clients in Germany. We make sure that each and every client is offered with valuable information and that they face no loss. In matters regarding insurance claims, we have a track record of offering successful services in some of the most intricate cases. There's a huge list of insurance claims investigations that we have been dealing and handling including:
Fraud claim investigations and insurance fraud investigation in Germany
Life insurance claim investigations in Germany
Accidental benefits/death claim investigations in Germany
Property loss claim investigations in Germany
Travel insurance claim investigations in Germany
Third-party claim investigations in Germany
Medical claim investigations in Germany
Personal claim investigations in Germany
Theft claim investigations in Germany
Subrogation and recovery investigations in Germany
Contestable death investigations in Germany
Fatal accident investigations in Germany
Motor vehicle crash investigation in Germany
Recovery of stolen vehicles in Germany
Insurance litigation support in Germany
GREVESGROUP® offer best and thorough insurance claim investigations services for assisting our clients in dealing with major insurance frauds. There are people who have reached a point of faking their own of one of their family member's death for conducting fraud and fooling insurance companies.

We completely understand that as an insurance company, you would be extremely limited in conducting insurance claim frauds on your own. On the other hand, we believe it is but the nature of our job to reach out even at the smallest corner of the case for ensuring that the results are true and void and come up with complete proofs to support our research. In other cases where we feel there's some fraud, we get in touch with local contacts and authorities and ensure the frauds involved are caught. It is worth mentioning that we have been working as death claim investigation services provider in Germany as well.

In Germany, we undertake death claim investigations and divide the entire process into four parts including:
We undertake complete profile investigation of the claimant wherein we check in even the minutest detail of the person. Beginning from the name of the individual to each and every physical and financial aspect and history, everything's been looked into. These investigations are followed in cases where major claim of money is made.
The next procedure is called identification investigation that includes a thorough investigation of the claimant involved in any accident case. There are times where the accident is so brutal that the identity of the individual in damaged beyond recognition. This makes the insurance company uncertain about reaching the right decision.
The next step includes verifying the true cause of the death which also forms a major part of the death claim investigation. A complete investigation related to the cause of the death is verified and studying if any other dubious question related to the case comes up during investigation.
Next major process if tracing the witness to the accident or the object that is dearest to the claimant. There are cases where the documents or the witness that are highly important for the case are nowhere to be located or traced. This is where we come forward to help you.
We works towards ensuring that the investigation undertaken in Germany has some guaranteed result. This includes a detailed report of each and every aspect of the investigation for assisting you. The insurance claim investigation services forms to be the most significant service designed specifically to meet your case requirements. We completely value and respect your privacy and hence all the conversation that takes place would be extremely confidential.

We provide insurance claim investigation services in Germany including Berlin, Hamburg, Munich, Cologne, Frankfurt, Dortmund, Stuttgart, Dusseldorf, Essen, Bremen, Hanover, Duisburg, Nuremberg, Leipzig, Dresden etc.

To learn more about insurance claim investigators in Germany or how to opt for specialized claim investigation services in Germany, please feel free to write to us at [email protected].