IP Rights Investigations
Home > Services > IP Rights Investigations
About Us
Germany Corporate Investigators, is a leading investigation and risk protection group that aims to provide high quality services all across the globe in support of its clients. more about us
Our Services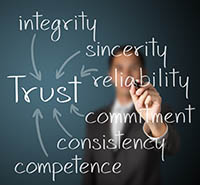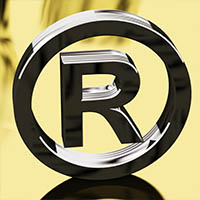 IP Rights Investigation Services in Germany
GREVESGROUP® is a highly recognized, professional and best IP rights investigation company in Germany offering all types of intellectual rights protection services under one roof. Past few years have been highly positive with a constant increase in the client base and subsequent success rate.

Having an experience of two decades as a professional investigation agency, we work with client centric approach. We hold pride in offering quality intellectual property rights investigation services in Germany through a team of professionals who have so far delivered unmatched services to numerous clients. We are constantly on a lookout for more and better scope of investigation and a higher client base. Being technology friendly, we have so far been working in sync with latest technologies and have worked even in the remotest areas of the world.

At GREVESGROUP®, we have been working as trademark investigation services provider in Germany for more than a decade and so far have been offering best services to the clients. It's our dedication towards our job that has garnered us a client base that trusts us with our knowledge and expertise even during most complicated cases. Courtesy, our unmatched excellence and the results achieved, we have a mix of client base including both government agencies and numerous top corporate companies.

GREVESGROUP® has been since years offering quality intellectual property rights investigations to numerous companies based both in Germany and Internationally. These investigations require authentic techniques and a thorough understanding of each client's individual requirements since these are meant to vary depending upon their background. Past few years have been extremely positive and growth oriented in matters related to intellectual investigations in Germany. We are home to a team of professional and experienced intellectual property investigators who have with their skills managed to carve a niche in the industry. Because of our decade old alliances and important links in Germany, we have been able to connect with people even in the remotest areas of Germany.

Major part of the intellectual rights investigations in Germany include products that are manufactured by fraudsters and who end up negatively impacting client's business and reputation. We have so far worked with numerous major brands and their extensive range of products. At GREVESGROUP®, we have been offering investigation services to high-end brand manufacturers. The products covered include:
Footwear
Sportswear
Pharmaceuticals
Tobacco
Confectionery
Apparel
Software
Hardware
Electronic and electrical goods
White Goods
Household items
Alcohols and Spirits
Perfumes and Cosmetics
Automotive
Luxury goods
Mobile Phones and accessories
Machinery and spare parts and lot more
Intellectual property is a concept that is highly diversified in nature. The professionals working at GREVESGROUP® work towards offering all the types of investigative services to our clients and ensure each and every category is covered. After having worked in diverse sectors and providing the best results, we have with our dedication and approach towards the work managed to excel in the below mentioned fields of IP investigations:
Classifying the seller and the reseller. We have managed to nab illegal manufacturers who have been earlier involved in phony activities.
A sample procurement report from numerous places. This report offer the clients with a detailed explanation of all the places from where the fraud activities took place.
We conduct general market research to understand and identify phony stocks. This practice is quite commonly followed by big brands to see whether there's any kind of trademark fraud.
Verifying whether the fake product or brand is being sold on internet.
Carrying out the network research to identify individual involved in the act and has been supplying the fake product in the market.
After the investigation is done, we offer you with a detailed report of the investigation. We have been in the industry for so many years and hold a reputation of offering reports with authentic details and proof. We completely understand these reports would be required for any kind or legal proceedings and hence ensure of offering these in proper format. Being highly client centric, we design and draft reports that cater to your individual requirements.

Intellectual property investigation is a concept that is quite complex in nature and the investigation would require us to visit the site and conduct raids. Thus, we would ensure that each and every evidence is added in the report. Mentioned below are the focus points followed in intellectual property investigations.
A detailed and thorough study of the company profile and that of manufacturers is done including his history and current profile that might hold any relevance to the company.
Current trademark of the clients and its use in general.
A thorough description of the products and services being sold in the market on the name of original.
Mention of the areas where the transaction is being carried out or the products are being sold.
The trademark of the client being used anywhere online and the chief source.
The supply chain of the products being investigated properly for ensuring that the client does not face any loophole once the investigation is complete.
We're offering below mentioned IPR services in Germany:
Trademark/Copyright Monitoring & Watch Notice Services in Germany
Online Brand Protection Solutions & Reputation Management Services in Germany
Test Purchases, Sample and Vendor Information in Germany
Mystery Shopping Services for Customer Experience, Process Compliance & Audit in Germany
Geographical Indication Mark Investigations in Germany
Infringed Trademark, Patent and Design Investigation in Germany
Intellectual Property Due Diligence Investigation in Germany
Domain and Trademarks Acquisitions in Germany
Anti Counterfeiting Investigations in Germany
Market Surveys / Market intelligence Report in Germany
Factory and Brand Integrity Auditing in Germany
Grey Marketing/ Parallel Trading Investigations in Germany
Internal Market Monitoring /Custom Protection in Germany
Conduct / Organize Civil Raids and Criminal in Germany
Trade Fair Monitoring / Trade Fair Visitor in Germany
Online Brand Abuse / Brand Value Evaluation Report in Germany
Counterfeited Automobile Parts & Pharmaceutical Drugs Investigations in Germany
GREVESGROUP® has been known as the world leader in offering unmatched intellectual property right investigation services in Germany. With us your can be assured that the services offered would deliver best in class results and that your brand will be considered like our own.

We provide IP Rights Investigation Services in Germany including Berlin, Hamburg, Munich, Cologne, Frankfurt, Dortmund, Stuttgart, Dusseldorf, Essen, Bremen, Hanover, Duisburg, Nuremberg, Leipzig, Dresden etc.

In case you have any query regarding how to attain IP investigation services in Germany or ways to safeguard intellectual property, you can write to us any time at [email protected].