Online Brand Protection Services
Home > Services > Online Brand Protection Services
About Us
Germany Corporate Investigators, is a leading investigation and risk protection group that aims to provide high quality services all across the globe in support of its clients. more about us
Our Services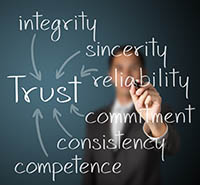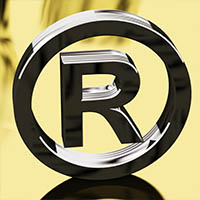 Online Brand Protection Services in Germany
Germany intellectual property rights investigators are the benchmark service providers of brand protection services in Germany. IP frauds and thefts are high due to quick expansion of fake products and services in majority of the markets in Germany. IP investigators in Germany have developed unmatched service models to counter check these frequently occurring frauds. The government of Germany has implemented strict laws to check on the activities related to fake goods being circulated around the country. Even with these strict laws it is quite difficult to trace the culprits but the authorities do manage to get hold of these pirated goods which are generally destroyed.

The team at IP investigators in Germany is very well equipped and trained to manage and take decisions in tough situations. State of the art infrastructure along with plethora of gadgets are at the disposal of the investigators all the time contributing in no holds bar approach to carry out the investigation. The main aim is to always trace the king pin or the main supply chain. Our experienced team is considered one of the best in handling IP related cases in Germany.

No company can grow unless it possesses a team of diligent and dedicated people who work day in and out to provide best of the services for its clients. At our brand protection services in Germany we have been blessed with such a team who focus on the needs of the clients building them customized services and solving even the most twisted of the cases. For over a decade we have been providing all around brand protection services to our clients not only in Germany but also in different parts of the world. With our track record we have been successful in developing a wide network spectrum across the globe.

With our extensive network spread all over the world, Germany brand protection services have been able to cement its place as top investigation firm in Germany. With diverse client base and huge network we can proudly boast that some of the leading multinational corporations are our clients.

Over the years German IP rights investigators have focused a lot on one of the sub investigation category that is the brand protection services. It includes in depth scrutiny and provides information to clients in case of brand misuse by some other entity. It is a known fact that a brand is the soul of the company and its misuse by some other entity can have adverse affects for your brand primarily financial and image. Following are some of the common issues faced by brands due to misuse:
It is likely that your customer base can transfer to the fake brands using your name in return drastically affecting your reputation and finances in a serious way.
Quality of fake products in your brand name can potentially harm the customer both directly and in directly.
A troubled customer will develop a disliking for the inferior product in your brand name forcing him to switch to rival brands.
Lack of traceability is the biggest enemy in these cases as you would be unaware about the identity and location of the culprits.
Once the crime has been determined, the consequences can be just guessed. Majorly it depends on the facts of the case. We understand and try to develop customized solutions by providing the most seasoned of the investigators. The German brand inspector will carry out proper online investigation. A thorough scrutiny is carried out facts and evidence are collected checked and rechecked then on these basis a report Is generated to the client which is totally confidential and is specific to the needs, facts and privacy of the client. With such an exceptional success rate we are the most sought after brand protection agency in Germany for our vast plethora of our clients.
Deception: Creating of unauthorized distribution channels.
E-commerce: online traders who frequently deal in the pirated and fake products.
Unauthorized Production: Production of products carried out and sold in the market with your brand name.
Lack of traceability: Tracing the source of pirated or fake manufactured products is like finding needle in a haystack. Adequate monitoring and protection helps in securing the IP rights and do business carefree. It is very important to counter the problem beforehand; mostly the company's ring the bell after the damage is already done.
Preventive measures can always save a company from huge losses. It is very important to have a firewall system for website, domain registration, and phishing detection. We provide plethora of monitoring services which include:
Online brand protection of counterfeit products
Combat unauthorized online use
Brand monitoring
Website content protection
Social media monitoring
Online common law search
Content monitoring
Online detection of abuses and misuses of brands
IP monitoring
Price monitoring
Mobile application monitoring
Evidential purchasing
A detailed report is provided to the client once the IP investigation is completed. It is highly confidential to maintain privacy of the client. All the actions taken place during the investigation are presented with exact details. To be sure that reports are flawless it is checked twice by the most seasoned professionals of the industry. Then the report is discussed in detail with the client explaining the case and in return taking more feedback and queries from the client. The Germany IP investigations are a thorough professional company where client service and satisfaction is the core criteria and so if needed then also we provide our clients with legal assistance.

Our mission at Germany IP investigations is to work with the enforcements agencies of Germany in exposing and bringing the culprits involved in piracy business to the books. Our team of seasoned experts provides amplified solutions to the clients helping them in protecting their business as well as their rights.

Constructive feedback is very important for us to understand our clients better and improve our business. So help us to know you better and kindly contact us on at [email protected].